Español
Click to know about Argentina
Click to know about Buenos Aires

Realrender was born in March 2008 in Buenos Aires, Argentina. It is a company focused on the architectural representation as its main activity.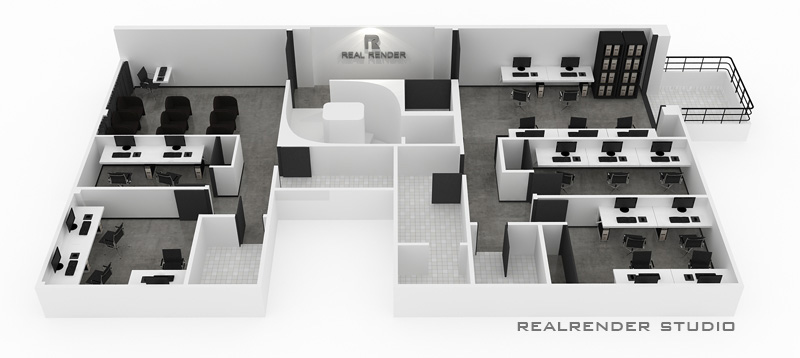 Realrender's services consists on image and animation creation, covering the whole architectural design process.
Fernando Bernardini, the founder, is an Architect with fifteen years of experience in 3D technology and Multimedia.

During 2002-2003, he expanded his knowledge on digital animation in California, USA.

Back in Argentina he worked for Solsona studio until 2008. Solsona is one of the biggest and traditional architecture studios in Argentina and Latin America (www.msgsss.com.ar). There he gained experience in rendering and designing many remarkable architectural projects in 3D.
Realrender today has over seven hundred 3D projects in its portfolio, four hundred are from Nike Stores all over Latin America.
Realrender's team is composed by ten members with knowledge from different backgrounds.
"Realrender means image quality and production speed"
We use the best technology on the market, all of our workstations are hi-tech. We have a 250 Gigahertz rendering farm for internal cloud rendering that allow us to work twenty times faster than a regular computer.
Such characteristics give us the capability to attend international and local market demands in proper time.